Breakfast & dinner
We want to pamper you. The best start to a successful day: a hearty breakfast at the buffet. Spread over two spacious restaurants, the usual hustle and bustle at the buffet relaxes. Fresh eye-cut fruit, a large cereal selection, Allgäu cheese and ham, a large selection of bread rolls. The egg dishes, of course, we prepare fresh.

On selected days, we offer a fixed half-board menu on reservation. On the other days we offer a selection of different main courses to choose from. A nice, personal service creates a relaxed setting for dinner. With love for the product and dedication to cooking, we want to pamper you. The quality of the ingredients and products, freshness and regionality are taken for granted. What is nicer than eating and enjoying with pleasure? Discreet music in the background, nice table talk. On balmy summer evenings, the beer on the terrace tastes particularly good. Since you can already like to crochet.

We love a regional cuisine, always slightly modified and refined. Unfortunately, in the half-board (on pre-order) and in the vacation packages, we can hardly consider food intolerances. We kindly ask you to contact us in advance in such a case. Unfortunately, we do not have a vegan diet on offer (with vegetarian cuisine on request). For our rest days we are happy to speak a nice restaurant recommendation in the village. Oberstaufen has some nice places, which are a must.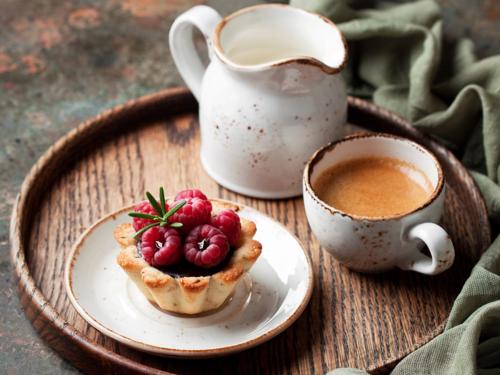 Alle lieben es! Bis in den frühen Abend um 18.00 dürfen Sie sich gerne an der Kaffeemaschine bedienen.
Sie sind herzlich eingeladen.

Wir lieben sie auch - die Kaffeepause. Und was ist gemütlicher, als es sich nach einem herrlichen Winterspaziergang an der frischen Luft in der Lobby gemütlich zu machen. Ganz nah am Kaminfeuer, Füße hoch auf die Hocker und ein gutes Buch in der Hand. Danach geht es entspannt in den Wellnessbereich.
Und wer dann am Abend gar nicht mehr heraus mag, der bestellt sich einfach einen Flammkuchen vor dem Kamin. Entspannter geht es nicht.