Time and space to relax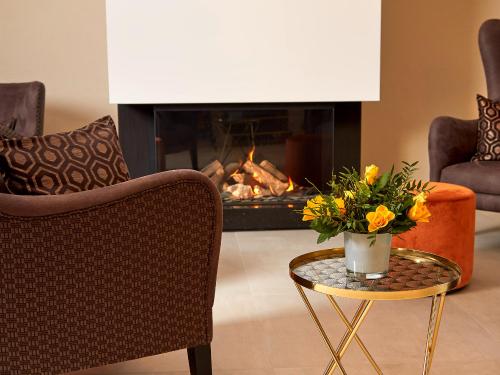 Now it is even more comfortable! Everything to make you feel better. A new large fireplace invites you to linger in the hotel lobby. Casual seating, large wingback chairs for relaxed reading or for a nice chat in the evening in a relaxed atmosphere. The lobby is presented in a completely new outfit. Gentle earth and brown tones, atmospheric light and, of course, the fire in the fireplace - warm and cozy you can end an eventful day in the mountains. They will love it!


Your new favorite place for breakfast?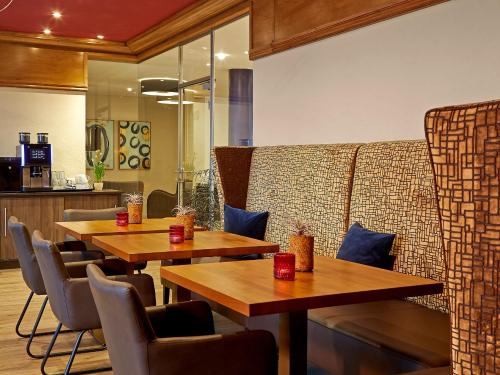 The Allgäuer Stube with its large tiled stove has got competition: the first breakfast room. Here it is now classically modern. Noble wooden tables with bronze feet, cosy, deep modern leather chairs, a leather corner bench. As everywhere in the hotel: we have courage in the choice of fabrics: a golden brown velvet upholstery with a special design gives the room an inviting atmosphere. Do you know loops? We love unusual Italian designer lamps. Let yourself be surprised: curvy and filigree, two special eye-catchers create warm light.
Hospitality live and love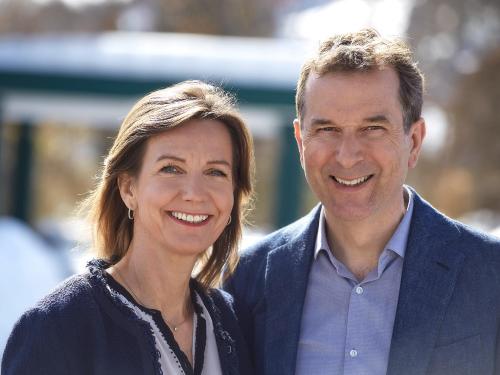 With great attention to detail, the former Mayor's Court has been converted into a charming country hotel. The Bavaria has its own character: individual, uncomplicated and open. One may feel the Allgäu roots of this house and yet we want to interpret a lot of contemporary. The pleasure of the hotel industry brought us together as a couple. Together we would like to develop our home to YOUR hotel for well-being and relaxation. A nice atmosphere and the attentive service of our staff contribute to this. Every year we look forward to the many regulars who find their way back to Bavaria - and of course to you.
The mountains are calling: hiking fun and e-bikes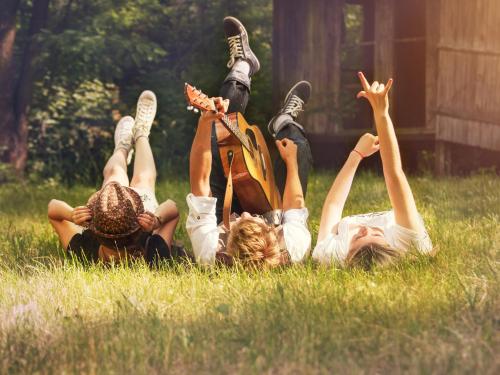 They really still exist: real rustic Allgäu alpine huts to stop off in with mountain cheese, cyclists and a good home-made drink. A mountain bike tour where you won't meet anyone? We have the tips. Also hiking trails, away from the most popular routes. Would you like to take a day off at the Alpsee during your summer holiday, maybe rent a mountain bike? We can only recommend that, it's wonderful. And we also have the forgotten blanket for the lido. Your advantage: we are partners of Oberstaufen PLUS. When you arrive at the hotel, you will receive the attractive Oberstaufen Plus Card, with all the great free services such as free mountain railways, adventure pool, free ski pass, climbing garden and much more.


Spa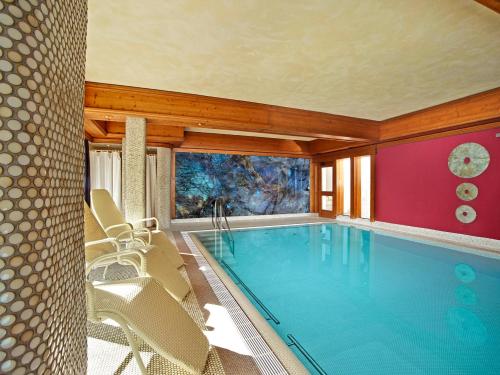 Into the blue! The new motto in the pool area. Where previously mirrors gave the swimming pool a feel-good atmosphere, now a dramatic blue-grey-green stone wall dominates the large room. All over, from the ceiling to the floor. We were surprised ourselves how great this new wall has become.