Room for well-being and relaxation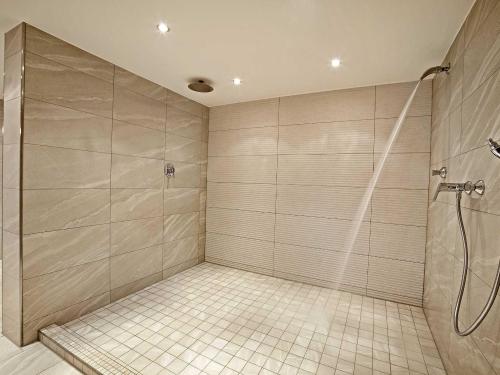 The lower area of ​​the hotel is dedicated to rest and relaxation. In front of the light-flooded swimming pool is a wonderfully protected sun terrace. Nothing is more pleasant than lying in the warm whirlpool after skiing in winter and watching the snowflakes dance. If you want to get into the snow after the sauna, you are welcome to do so. The infrared cabin warms up without burdening the circuit. The wellness department is entirely dedicated to health and recreation. Therapeutic massages, osteopathy, Ayurveda, cosmetics, spa treatments. At the garden level, the activity room for training lies on professional training equipment. Full-surface patio windows let plenty of light fall into the room.
Being completely with yourself: time out from everyday life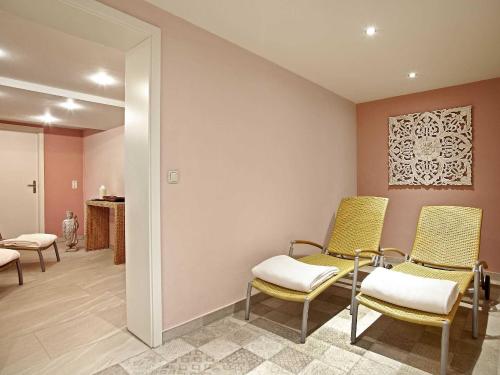 There must be places where everyday life is waiting outside the door. But not the light and the sun. Even in the dead of winter, when thick snow masses wait to cool down the sauna guests on the pool terrace, the pool water glistens in the sunlight. From the Jacuzzi you have the best view of the sparkling snowflakes. Then quickly back to the sauna or in the infrared cabin. When a wellness appointment is waiting for you to be pampered, it does not take much to be content. The wellness appointments can also be arranged at short notice. Certainly it is better if you send us your wishes in advance by mail. So we also find your favorite date.